When:
April 11, 2021 @ 6:44 pm – April 17, 2021 @ 4:01 pm
America/New York Timezone
2021-04-11T18:44:00-04:00
2021-04-17T16:01:00-04:00
Ran'D Shine returns to create magic and mystery with audiences online!
In the time that it takes you to read these words, Ran'D has already read your mind and likely figured out which card you will pluck from the deck a week from now.
With the flick of a wrist, the Philadelphia native has become a global phenomenon by wowing wildly appreciative audiences in over 25 countries and hundreds of American cities for over a decade
Magician & Comedian Ran'D Shine is known for performing "Real Magic for Real People." In other words no video edits, no actors, just pure mind boggling magic entertainment.
Over the past few years Ran'D has become one of the MOST sought after performers in the industry, because his show is Highly entertaining . Mr. Shine's magical style draws from his playful interactive relationship with his audience combined with his psychological engaging illusions and sleight of hand.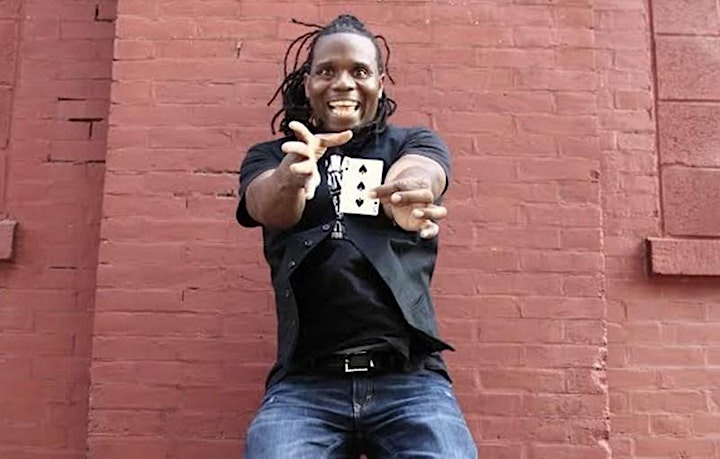 Please download the latest version of Zoom for the best experience!